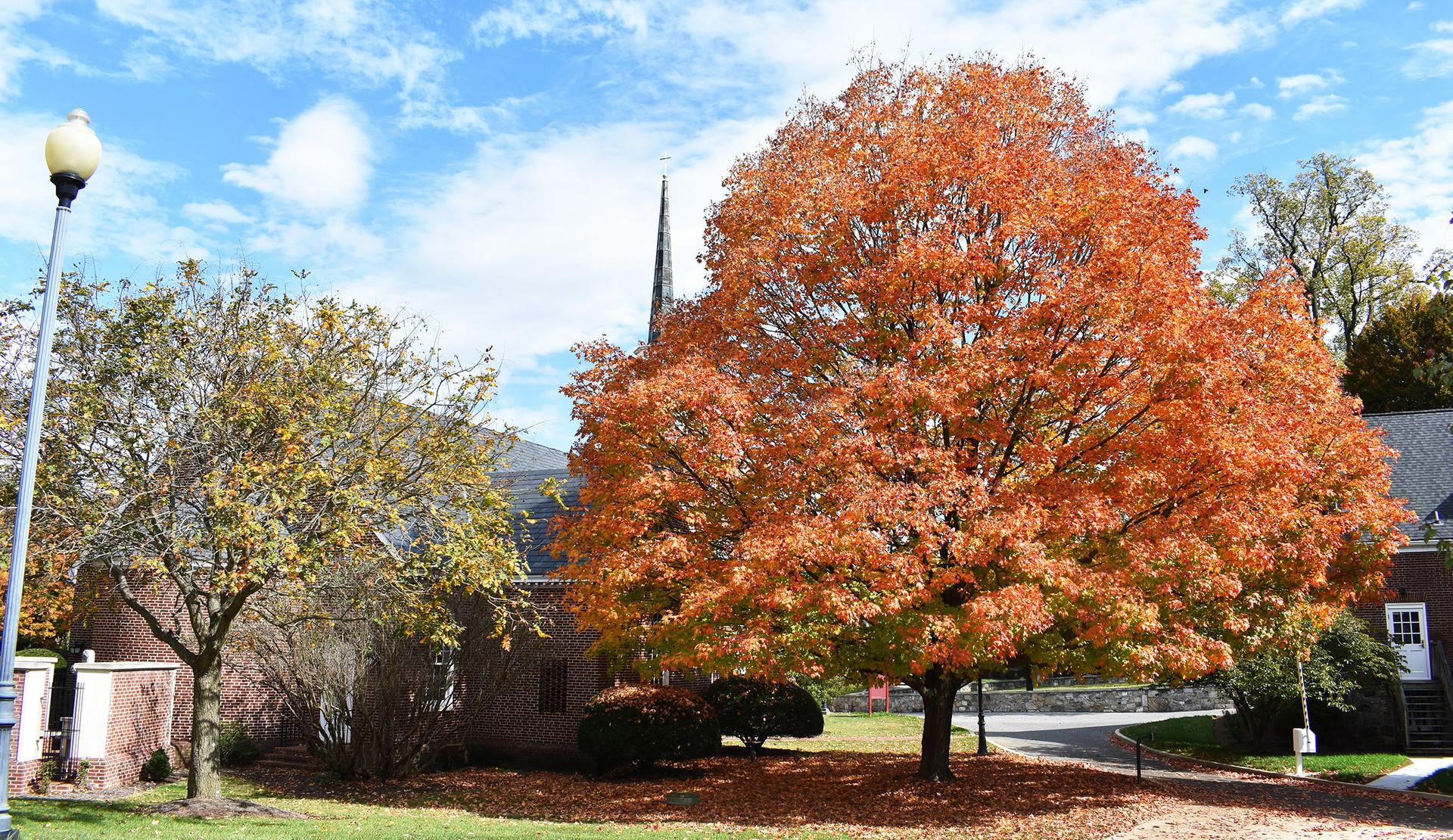 Greetings from the Dean's Office!
Although as Dean of Students I would like to believe that all weekends are special at Saint James, there are a few that are extra special and certainly seem to always receive more engagement from of our full community. Halloween is one of those. I am continuously impressed by the creativity and enthusiasm that our students and teachers put into their costumes, and we are hopeful that this year will be no different.
On Friday, October 30 those who choose to wear a costume will be exempt from being in modified school dress - whether on campus or virtual. We will be giving prizes away on campus for most creative, best group, scariest, among many others, and recognizing through social media the best costumes from our on-campus and virtual students. If a virtual student dresses up we ask that your or the student tag us on social media so that we can re-share the best costumes.
Boarding parents, please do not forget about the survey that was sent out last week regarding your Thanksgiving plans. Although it is not binding, we would like all responses in by this evening. We are currently missing approximately 40 responses. Here is the link for ease.
Sincerely,
Steve Lachut
Dean of Students
From the Assistant Headmaster:
Dear Parents and Guardians,
On the School's website and in Blackbaud you will find an updated school year calendar. Please note that the return from Christmas break is Sunday, January 3, with classes beginning on January 4. This is a change from the previous calendar, so if travel plans are already solidified for a January 4 return, please reach out to me immediately. We are also removing March break and Spring Long Weekend as we simply cannot shut the school down again, only to have to turn around and quarantine and cohort for a third or fourth time. Instead, we will have a much earlier Commencement, which will occur on May 23. This means that the school community will "muscle" its way to the end of the year beginning in January. We will be able to build in some breaks from the routine, but the main issue to note is the much earlier departure at the end of the year.
We are also eliminating exams at the end of the first semester as our feeling is that we have had far too many disruptions to the academic calendar already, and we really need the classroom time.
If you have any questions about these changes, please email or call me.
Sincerely,
Marc Batson
Family Weekend
We thank the families who joined us online this past Saturday for our Virtual Family Weekend. If you did not have a chance to visit the webpage, you may still do so. View a message from Father Dunnan, classroom presentations from your child's teachers, and a photo slideshow from the year so far.
Boarding Family Visits
Saint James takes very seriously our responsibility to ensure the health and general well-being of our students. To support our students' mental health and well-being we will be opening campus to family visitation this weekend. Of course, we want you to see your children, but we also want to take measures to help prevent the inadvertent exposure to COVID.
Visitation hours are: 1 pm to 5 pm Saturday, 1 pm to 5 pm Sunday
To de-densify, while keeping in mind that exposure time is a key factor in transmission, we ask that families be mindful of how long they stay on campus.
Visitation will occur near the west gate on the parking lots closest to Alumni Hall. This is the only space in which family is permitted to visit. There will be tables set up, but we encourage visitors to bring pop-out chairs to sit and socialize with their child while maintaining physical distance.
Guidelines:
ALL Visitors must check-in immediately in the foyer of Alumni Hall with the faculty member on duty.
All visitors must always be masked
ALL visitors will have their temperature taken upon check-in. If a temperature of 100 degrees or greater is present, one will be required to leave campus immediately.
Visitors to campus will be restricted to one family unit; please do not plan on coming to campus with aunts, uncles, friends, etc.
No eating or drinking; food or drink may be brought for later consumption
Students may not enter their family's vehicle
Anyone who has travelled or attended a gathering within the past 14 days where masks were optional or not worn, and/or social distancing was not observed should not be visiting.
If within the past 14 days, you or a member of your household has either been in close contact with anyone diagnosed with COVID-19, or who has a COVID-like illness, then please do not come to our campus.
To further minimize the risk to our campus community and to better facilitate social distancing, visits will be limited to 45 minutes per family unit. Consequently, we ask that you plan your visit according to the following schedule, based on the first letter in your surname:

A-D 1:00-1:45

E-L 1:45-2:30

M-P 2:30-3:15

Q-T 3:15-4:00

U-Z 4:00-4:45
Please monitor yourself and your family prior to visiting. If anyone is ill or has been ill within 14 days, we ask the whole family to reschedule the visit.